Evolution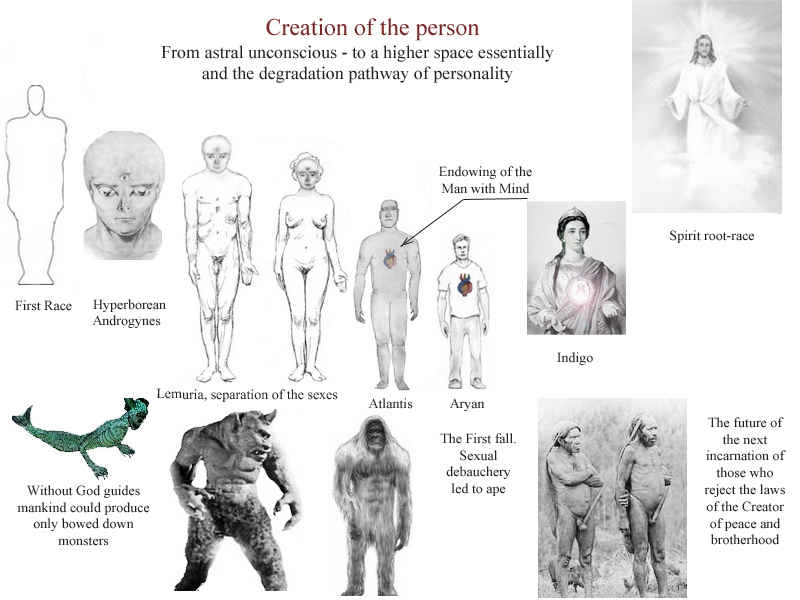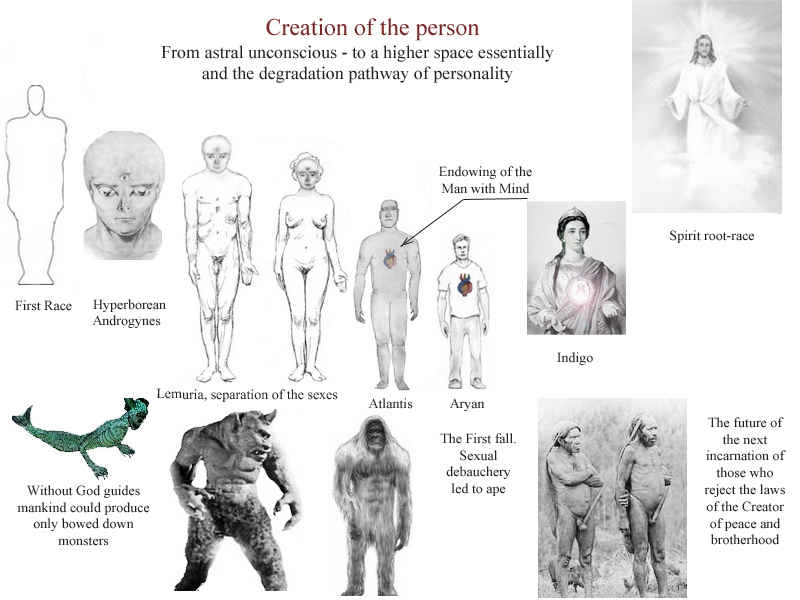 The God, light, thought, monad, atom, mineral, stone, plant, lowest animal, higher animal, person-animal, person, person-spirit, spirit and God
One Bible day is equal 4.32 billion years. Each such day – a monad (the being plan for development, his seed) lives on one planet. A planet is able to accept the population was a Sun and still earlier a comet. Every day of the creations we live on one planet. We were an animal on the Moon, but the people of the Moon are now on Venus in spiritual bodies.
Our day on the Earth lasts 3,8 billion years. Atmosphere and water have passed to the Earth from the Moon. The plant and animal life were planted earlier, than a person had been embodied.
From the unconscious animal having the form of the person, there was a convergence process of an astral monad into a matter, bodies were being compacted and have appeared about 18 million years ago, at the time of Lemuria.
5 million years ago the Atlantis was born, 850 thousand years ago the Aryan race was born. In 2003 year the Indigo race was beginning to rise and the process of the outcome of the solid matter was starting too.
When we will finish our life cycle of on the Earth, the next day of our development will be on the planet Mercury.